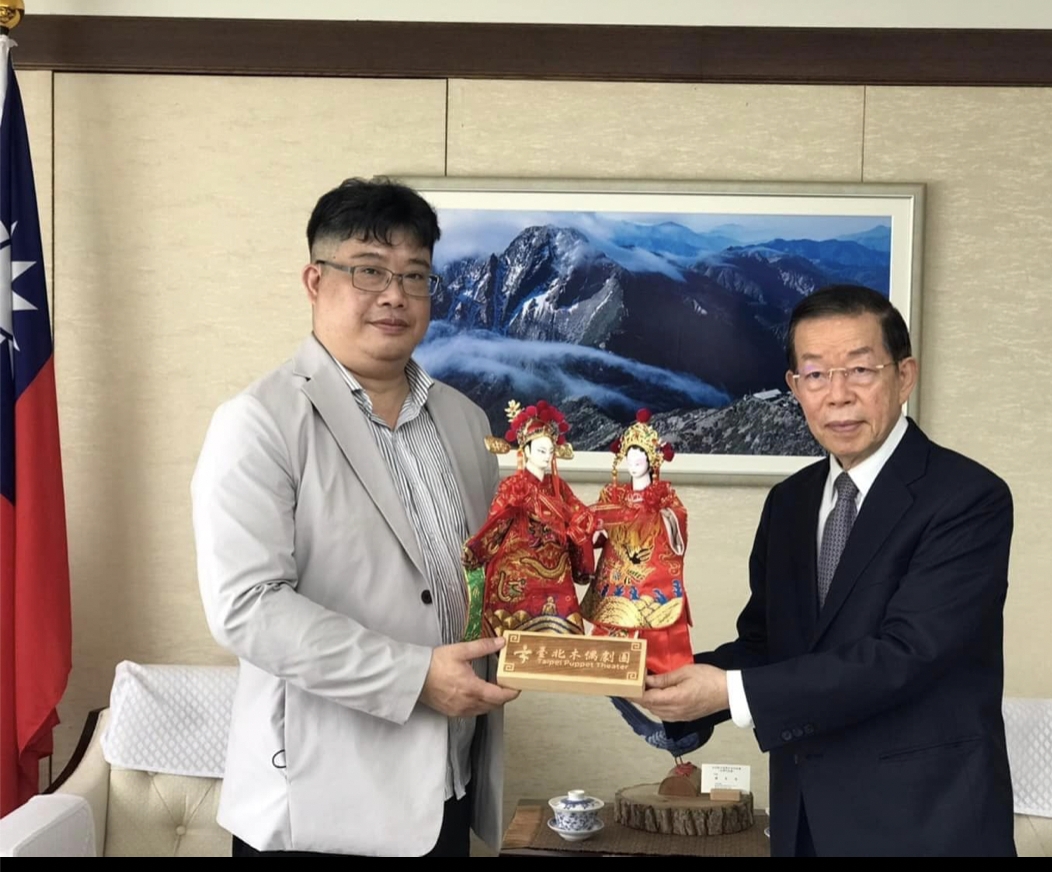 A Facebook Post From Hsieh Chang-Ting (謝長廷), the Taiwan Representative to Japan

"Today, I had the pleasure of receiving the director of the Taipei Puppet Theater and its lead puppeteer. I expected traditional artists to be seniors but was surprised to see that they were young people willing to stick to traditional arts, which is extraordinary. We talked about how, in the early days, there would be three or four stages of traditional puppet and opera shows at one temple fair, competing to catch people's attention. My father and I would follow the Hsiao Hsi Yuan Puppet Troupe and watch the "stage competition" between troupes in Chunghe and Ka-la̍h-á in Wanhua. It was so bustling and lively, which makes me lament the past. I also mentioned that Japanese traditional arts are also facing the same difficulty, but Japan has raised the spiritual concept of traditional arts to another level. For example, the concept of "Ichi-men-nyuu-kon (一麺入魂)" implies that the ramen noodles are made wholeheartedly and with soul. Another example is transforming the "Jyuu-jyutsu (柔術)" into "Jyuu-dou (柔道)" with an emphasis on etiquette and discipline. I suggest that we also bring our arts to a spiritual level and infuse the spirit of Taiwan into our traditional puppetry. The troupe will be performing in Suginami on 3 September, and I will be there. Wish them every success."
2022/08/16
On the second day of our tour, accompanied by Director Wang Shu-Fang (王淑芳) of the Taiwan Cultural Centre of the Taipei Economic and Cultural Representative Office in Japan, we had the pleasure of meeting Mr Hsieh Chang-Ting (謝長廷), the Taiwan Representative to Japan. We were very grateful to Director Wang for her assistance with the trip. We brought a sculpture of the Civil God of Wealth* as a gift, hoping to bring good fortune in promoting economic and cultural cooperation between Taiwan and Japan.
*"文財神", Gods of Wealth evolved from ancient civil officials.
2022/08/17
And once again, we are pleased to announce that the "指先に宿る命~台湾布袋戯の原点~" will be officially open on 29 August and on exhibition until 13 October. We look forward to seeing you!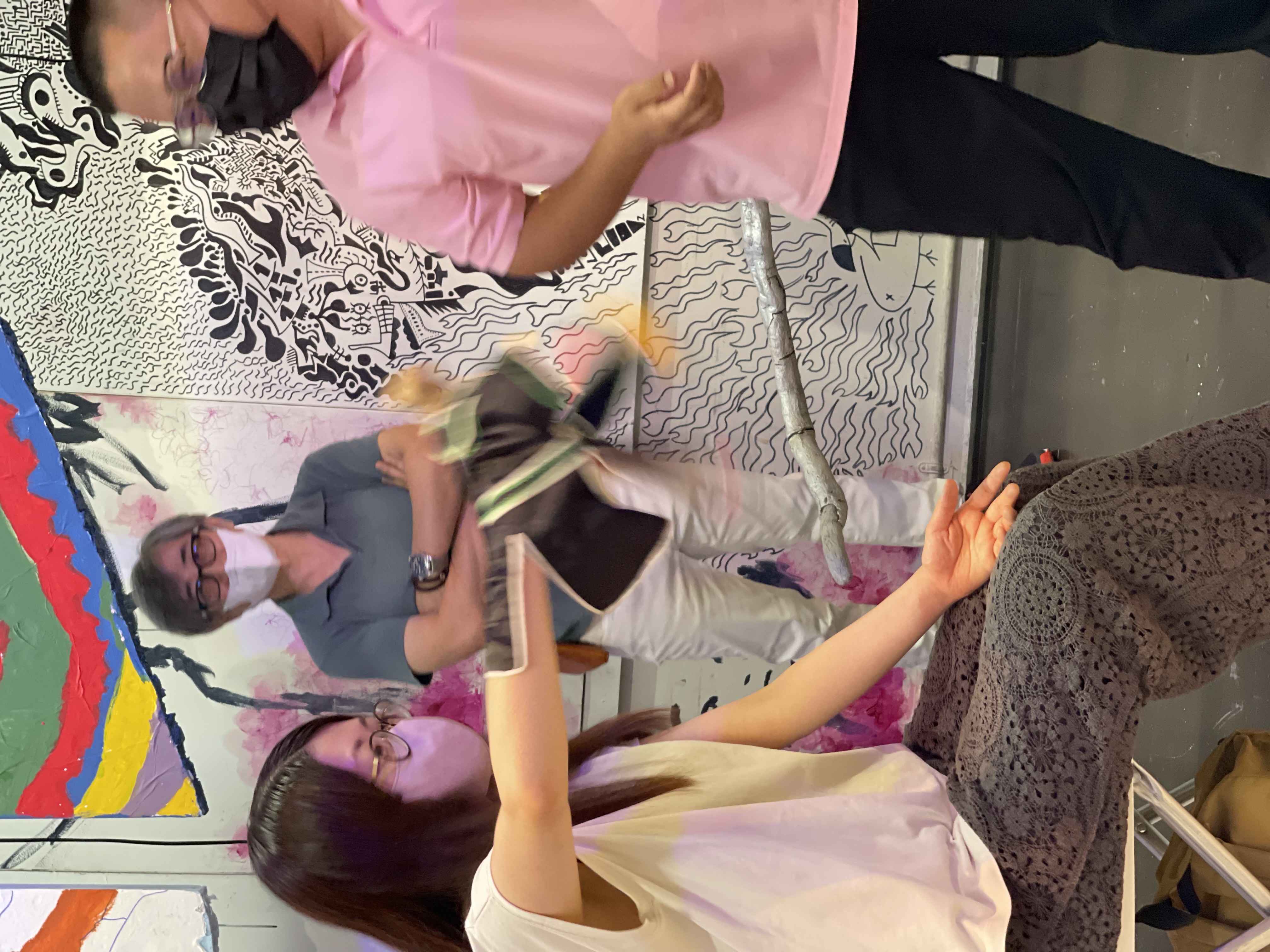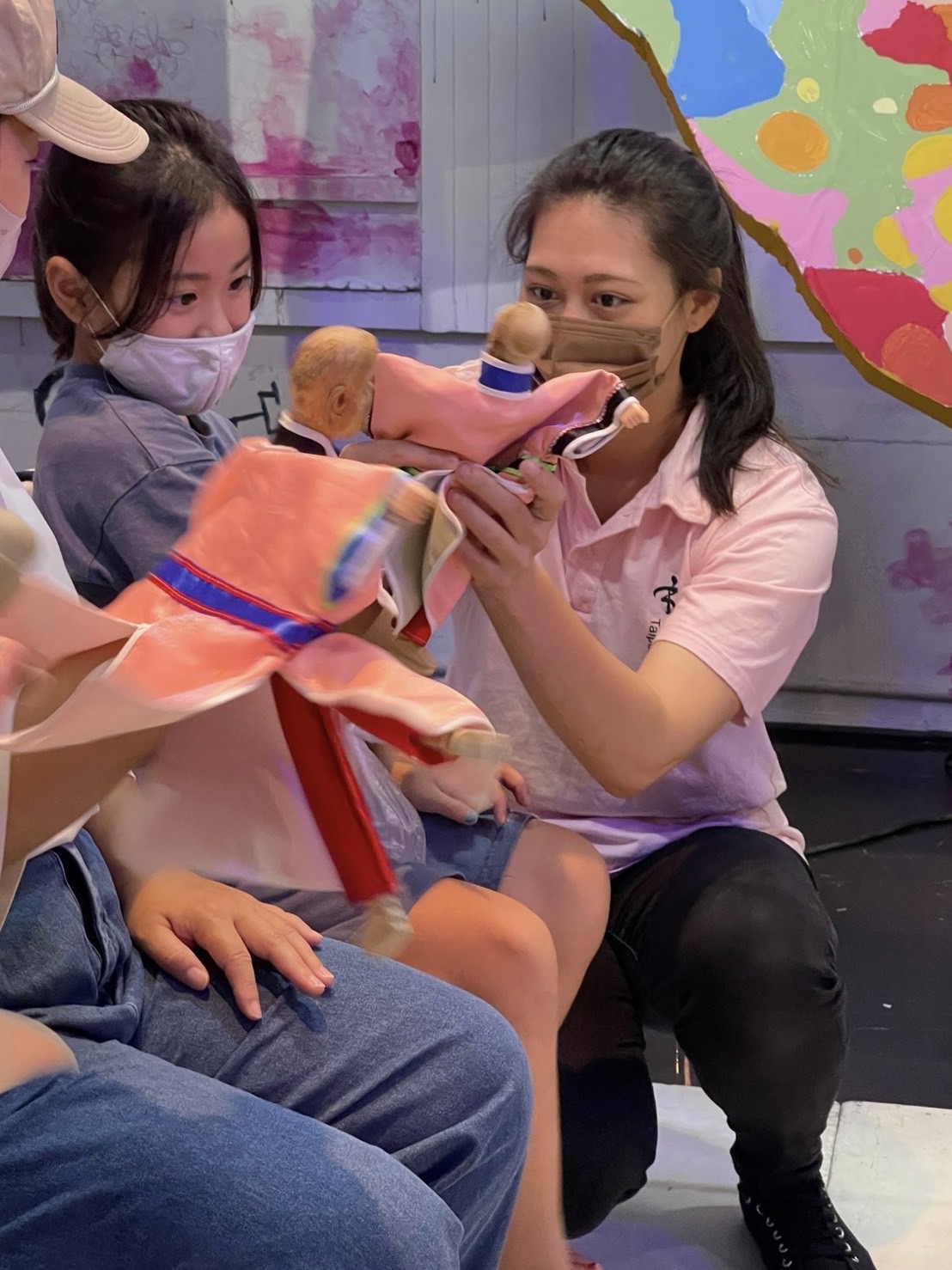 On day 9 of our tour, we held our second workshop at Wharf Inn. It is the summer holiday in Japan now, so many neighbourhood residents brought their children along. The Yokohama residents were enthusiastic and curious about the traditional Taiwanese puppetry. We explained the types of puppets and how to operate them, gave the audience a hands-on experience, and also promoted our performances in Japan. Time flew, and everyone was left wanting more!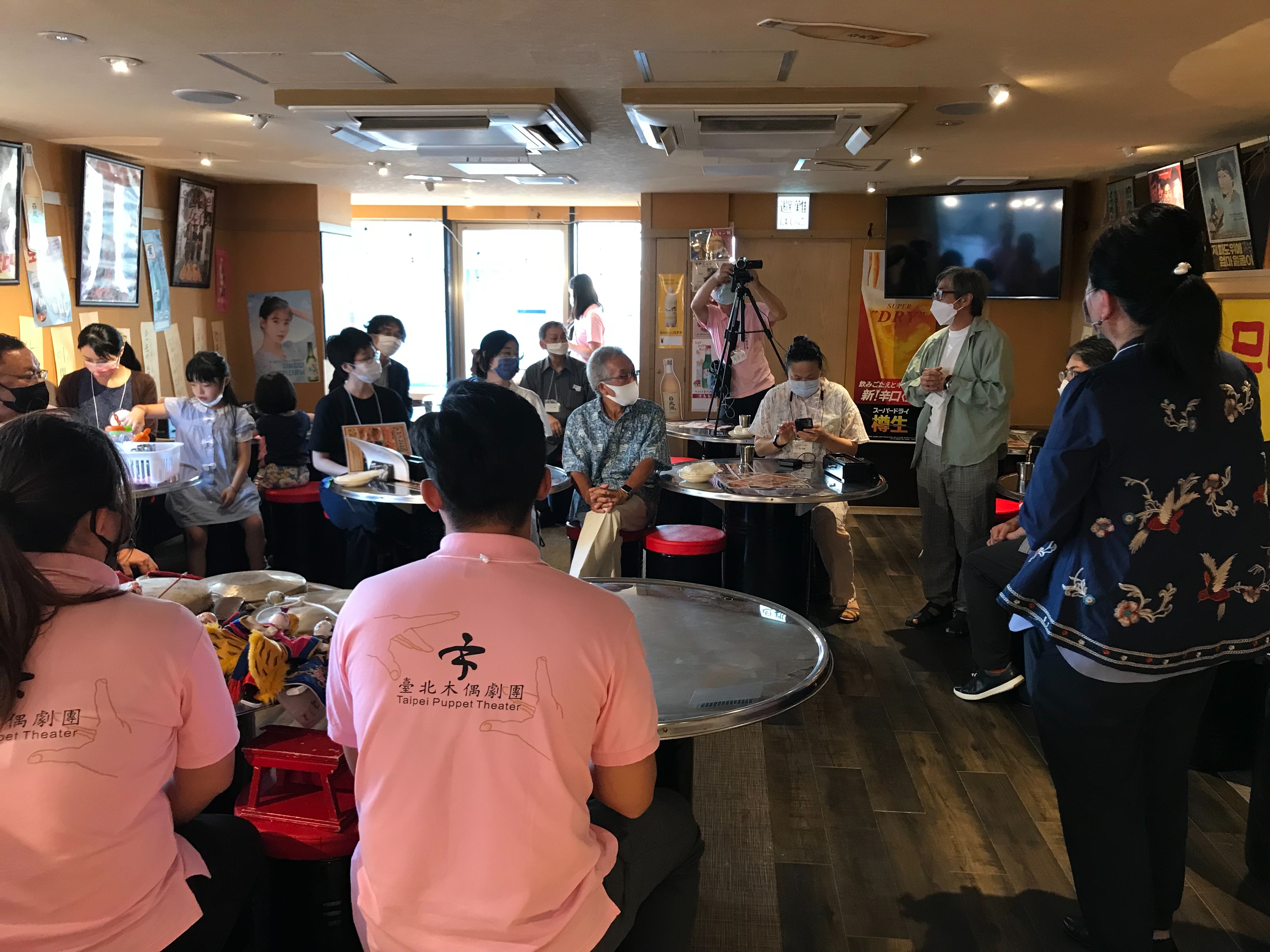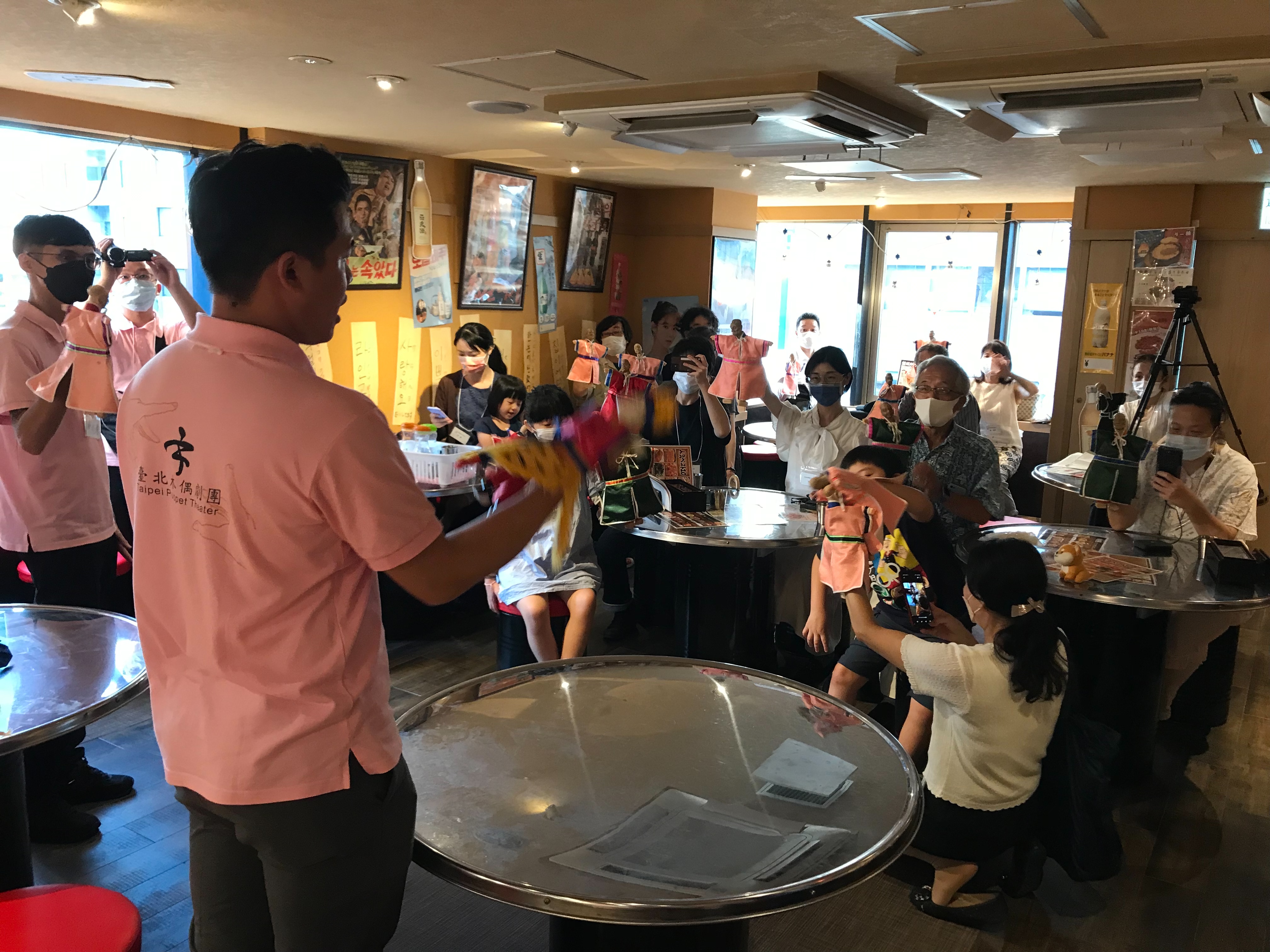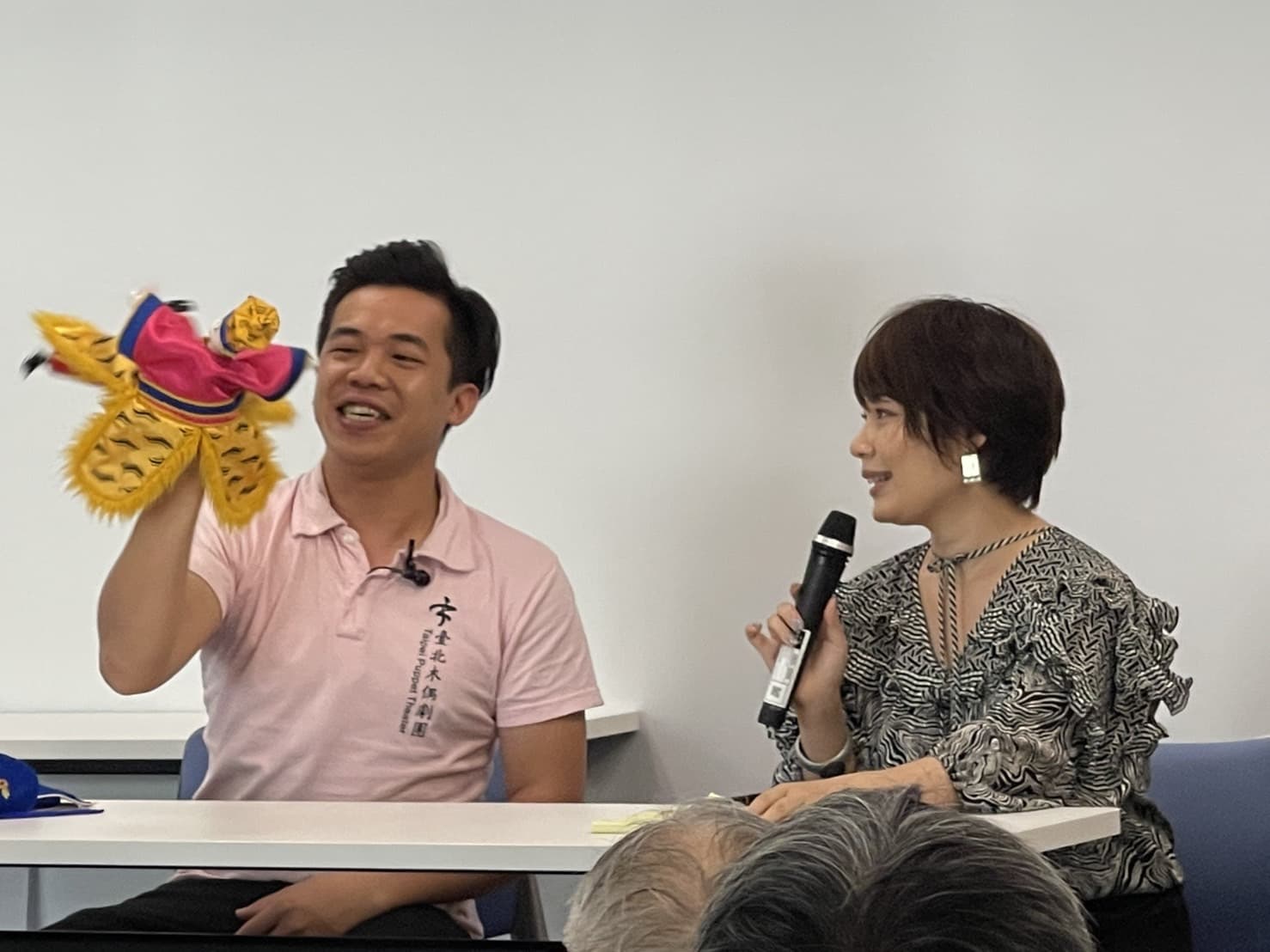 On the afternoon of 31 Aug, the Taiwan Cultural Centre of Taipei Economic and Cultural Representative Office in Japan held the symposium, "100 Years of Education in Taiwan and Japan (百年台日教育シンポジウム) ". They invited us to give a talk to introduce traditional Taiwanese puppetry. The audience was all experienced seniors in the field of education. When we saw the discussions on education in Taiwan and Japan, we couldn't help but think about how to pass on traditional arts. How do we attract young people to join the field of traditional arts, as what was played in our show with Youkiza? How can we revive our tradition? This is also the mission and long-term goal of the troupe.
2022/09/04
From 1 Sep., we entered the Za-Koenji Public Theatre (座・高円寺). In the morning, we split up into two groups. One went into the theatre to set up the stage, position the orchestra and help set up the lights and sound for the afternoon rehearsal. The other went to the Suginami District Office to promote our event. A monthly farmers' market was held in front of the Suginami District Office on the same day, attracting local residents. Our team members gave out leaflets, practised puppet teaching, interacted with the public, and gave out souvenirs. Although it did not seem to have the same appeal as the farmers' market, it did capture many residents' attention.
2022/09/04