The 2022 Taipei Puppet Theater Workshop in Shirakawa, Fukushima
Time: Thursday 18 Aug. 13:30 - 15:00 (90 min per session)
Venue: "Edo Checkpoint (江戸の関所)" in the Shirakawa Sekinomori Park (白河関の森公園)
On day 3 of our tour, we headed to Shirakawa City, Fukushima.

On 17 August 2022, accompanied by Mr Suzuki Yutaka (鈴木穣, fourth from the left, picture 1), Director of the Tourism Section of the Ministry of Industry, and Mr Jyuumonji Masanari (十文字政成, the Assistant Section Chief and Chief Clerk, we visited the Shirakawa City History and Folk Museum, Komine-jo Castle History Museum, Shirakawa Cultural Exchange Center Cominess, and Shirakawa City Library.
At the Shirakawa Cultural Exchange Center Cominess, Board Chairman Seto Yasuo (瀬戸安夫, ), Vice-Director Fujita Mitsunori (藤田光徳, rightmost in picture 2), and Assistant Director of the Management Section, Gotou Hiroto (後藤弘人), kindly introduced and led us to explore the facilities. We also discussed the possibility of further cooperation.
The charismatic director of Shirakawa City Library, Mr Nakazawa Takayuki (中沢孝之, third from the left in picture 3), explained how the library serves the public. After observing the cultural tourism in Shirakawa up close and personal today, let's see how we can take the primary school students on a journey through traditional Taiwanese puppetry tomorrow.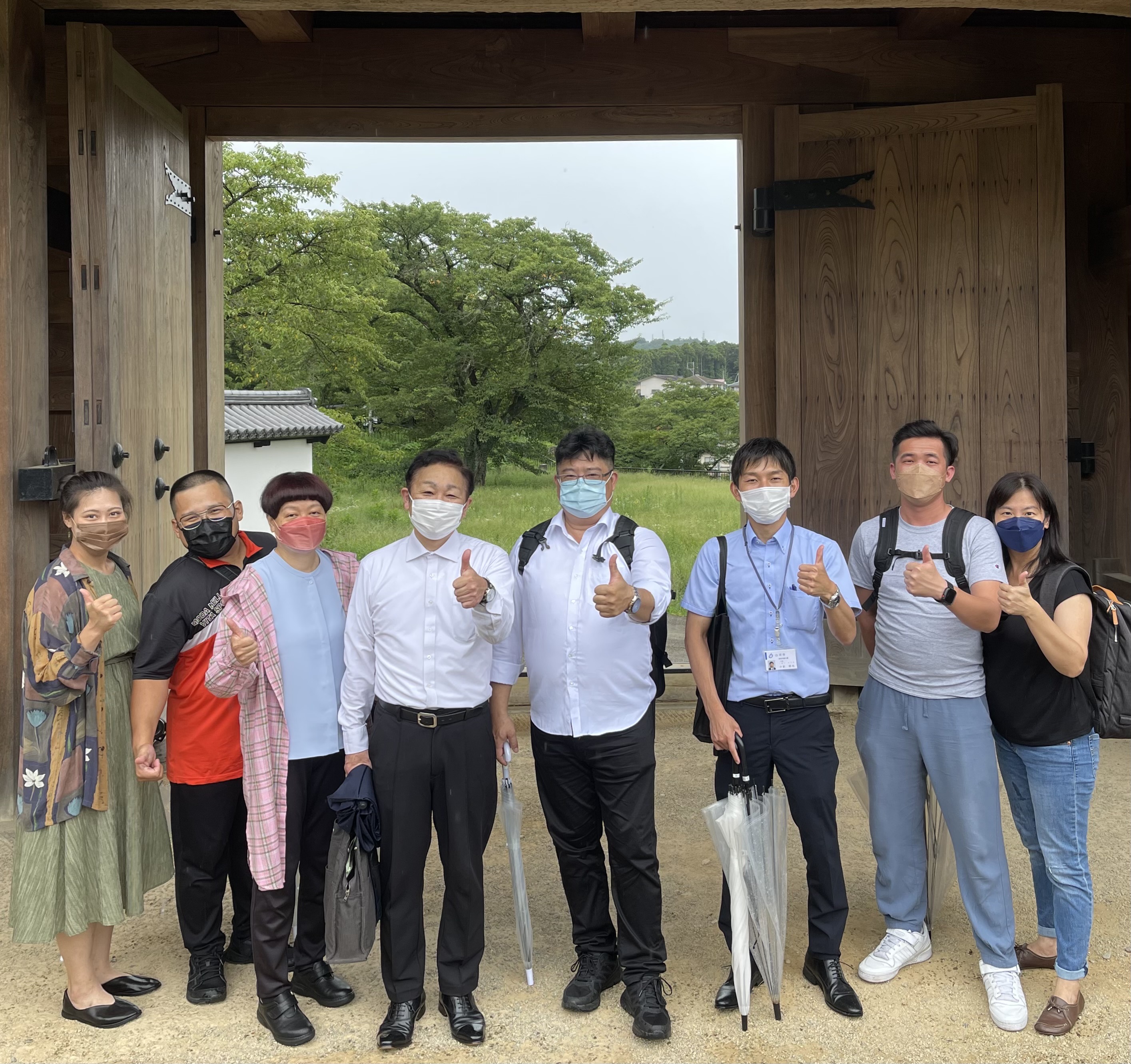 Day 4 of our Japan Tour (second day in Shirakawa, Fukushima)

A meeting with the Mayor of Shirakawa City was scheduled in the morning. As the mayor had urgent business to attend to, we were warmly received by Vice-Mayor Tsumuraya Mitsuaki (圓谷光昭) and the Minister of Industry, Saitou Minoru (齋藤稔). We brought, as a gift, a sculpture of God of Fortune holding a ceremonial sceptre, which signified our wish to bring good fortune to all the people in Fukushima, hoping everything goes well and smooth.
The afternoon was the highlight of our trip to Fukushima. We held a lecture to promote traditional Taiwanese puppetry at the "Edo Checkpoint (江戸の関所)" in Shirakawa Sekinomori Park (白河関の森公園). Promoting traditional Taiwanese puppetry in a Japanese historic heritage was a unique and pleasing experience. We introduced local children to Taiwanese culture and glove puppetry and used lively and interactive events for them to learn how to speak Taiwanese and experience the charm of glove puppetry.
On this day, the cultural exchange programme between Taiwan and Japan marked a wonderful memory in the adorable children's voices (in Taiwanese): Thank you! You've done a great job!